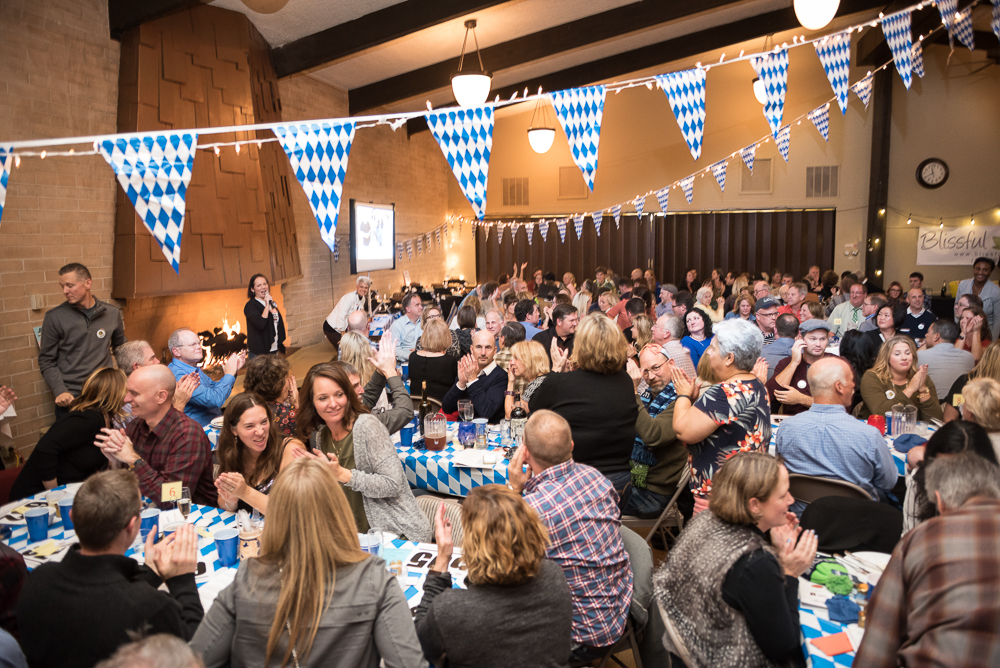 Fun and Funding for the Highline Schools Foundation
Throughout the year, Highline Schools Foundation puts on several events to celebrate our community, promote the work we do throughout Highline Public Schools, and raise the critical funds necessary to continue that work throughout the year. 
Sponsorship, planning committee, and volunteer opportunities are available for all of our events. Check the links below, or contact Erin Lee at erin@highlineschoolsfoundation.org for more information on our events.
Burien Brat Trot is a true community celebration that brings out the fun in all of us and it also raises critical funds for Highline Schools Foundation. Brat Trot is a flat and fast 5k fun run and kid's race, throughout the streets of Burien followed by Bavarian Fest, the best street party around! Family and dog friendly! Brat Trot is typically held the last Sunday of September. Check out the Brat Trot page for more info!
Oktoberfest for Highline is a perennial favorite event for district employees, foundation supporters and our incredible community partners. Oktoberfest is typically held in mid-October at The Cove in Normandy Park, and features food and drinks from The Tin Room and Georgetown beer, live and silent auctions, and an opportunity to celebrate the work of the Foundation. Learn all about Oktoberfest here.
For more than 20 years, proceeds from this fun, annual tournament allows Highline Schools Foundation to provide programs and substantial college scholarships to bright, capable and hard-working students who would be unable to attend college without financial assistance. Now known as the SEA Charity Golf Tournament, this tournament is held annually in mid-July, and is planned through a joint committee of HSF Staff and volunteers from the Port of Seattle and SEA Airport organizations. Get all the details about the SEA Charity Golf Tournament here.  
The Gold Star Fundraising Breakfast is a much-anticipated celebration and fundraiser to benefit the Highline Schools Foundation, which is the only nonprofit organization supporting all Highline Public Schools. Gold Star is a time to highlight our corporate and community partners, and celebrate our Gold Star Awards winners from across the district. This event is typically held in early April. Learn more about the Gold Star Breakfast here.