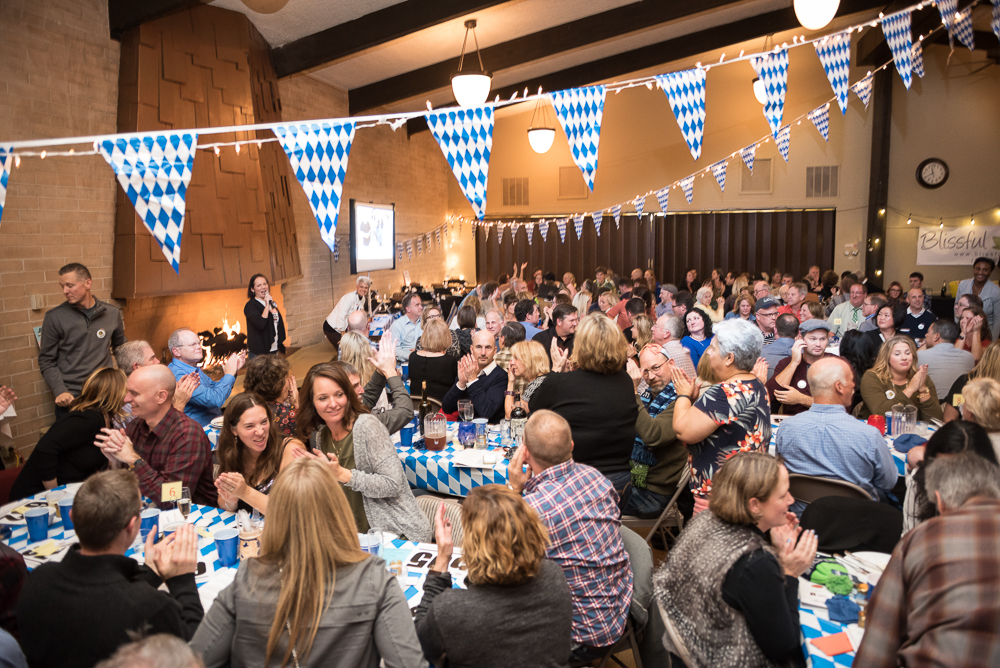 Fun and Funding for the Highline Schools Foundation
Throughout the year, Highline Schools Foundation puts on several events to celebrate our community, promote the work we do throughout Highline Public Schools, and raise the critical funds necessary to continue that work throughout the year. 
Sponsorship, planning committee, and volunteer opportunities are available for all of our events. Check the links below, or contact Erin Lee at erin@highlineschoolsfoundation.org for more information on our events.
Burien Brat Trot is a true community celebration that brings out the fun in all of us and it also raises critical funds for Highline Schools Foundation. Brat Trot is a flat and fast 5k and one-mile race throughout the streets of Burien followed by Bavarian Fest, the best street party around! (Family Friendly!)  Sunday, September 27, 2020
Oktoberfest includes dinner, entertainment and a great silent and live auction! This annual fundraiser supports students in our district in the areas of arts, athletics, classroom innovation, college readiness and other areas of need.  Our Oktoberfest is a German Beer Hall Style party with food from The Tin Room, drinks by Georgetown Brewing, live entertainment, a great auction and of course, a few surprises! (21 and over event) Saturday, October 17, 2020 [2018 Photo Gallery]
Proceeds from this fun, annual tournament allows Highline Schools Foundation to provide programs and substantial college scholarships to bright, capable and hard-working students who would be unable to attend college without financial assistance. Our students and their families are forever grateful for the sponsors, golfers, volunteers and donors who support and participate in the STIA Golf Tournaments. Unfortunately, the 2020 STIA Golf Tournament has been cancelled due to COVID-19. Join us for the 2021 Tournament on Wednesday, July 14, 2021.
Each year, the Gold Star Fundraising Breakfast is a much-anticipated celebration and fundraiser to benefit the Highline Schools Foundation, which is the only nonprofit organization supporting all Highline Public Schools. Since 1999, the Highline Schools Foundation has been supporting innovation and excellence in Highline Public Schools and directly supporting students in our district in areas where state funding cannot. 
The 2020 Gold Star Breakfast moved to an online campaign due to COVID-19. Check back for more details on the 2021 Breakfast.