Highline provides school supplies to students in need throughout the district. Many of these supplies are distributed in August of each year when Back to School Resource Fairs are held in Des Moines, SeaTac, Burien, and White Center. The Foundation also provides school supplies to counselors, family liaisons, and social workers at each school so that they can be distributed throughout the school year.
We Came Up Short - Please Help Us Reach More Students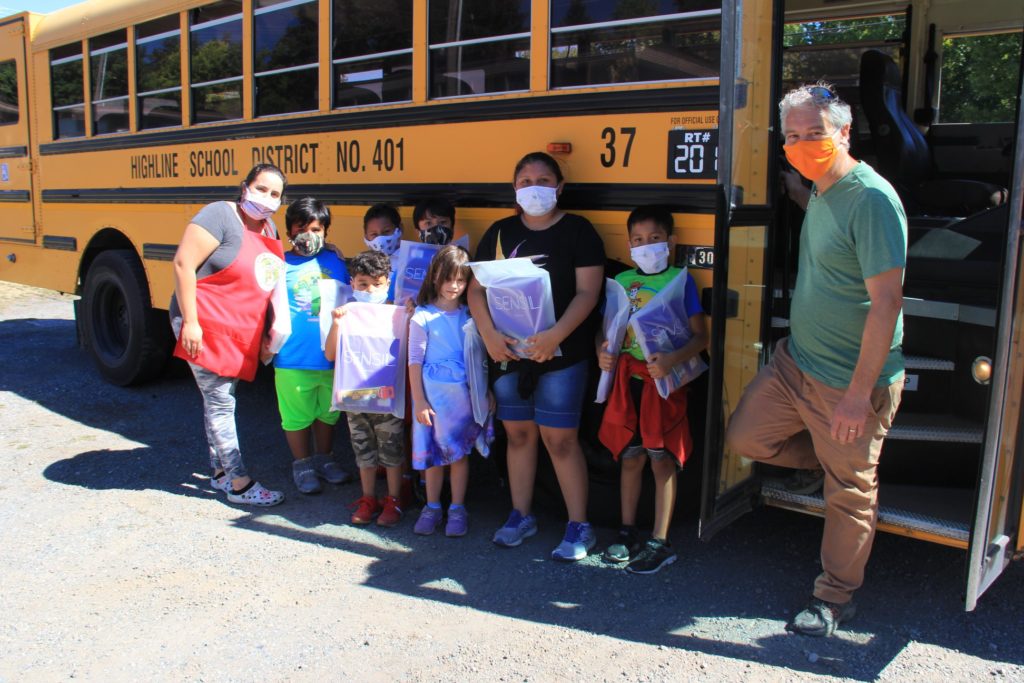 Thanks to the support of our community, Highline Schools Foundation was able to distribute approximately 6,500 packs of school supplies to students in need throughout the district. Unfortunately, that did not meet the needs of all of our students. Therefore, we are continuing to raise funds to provide additional school supply packs that will be distributed through our schools. Our partnership with Kits for Kidz allows us to provide a pack of school supplies for a student for just $10. Please help support our students' needs.
3 ring, 1.5″ solid color binders
Composition books, marble color
3″ x 3″ post it notes
3 ring pencil pouches
Glue sticks
5″  blunt tip scissors
12″/30 cm plastic ruler
Notebook Paper (college-rule or wide-rule)
Ball point pens (blue or black)
Washable markers (wide, 8 count)
Crayons (24 count)
Ticonderoga #2 pencils (12 packs preferred)
Give Supplies, Fill a Backpack!!
To make it easy for you, we have set up an Amazon Wish List with the items needed. Or, you can make a cash donation and we will use our buying power to purchase supplies at a discount. With our wonderful partners, we are able to purchase a backpack and fill it with the supplies listed for just $15. Please make a difference for Highline students by giving today!