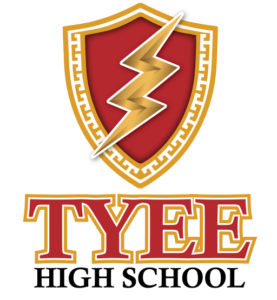 Friends of Tyee High School grew out of a fundraising effort by the Tyee Class of 1967, as part of their 50th Class Reunion.
Initially, the funds raised were used to support students experiencing food insufficiency. That effort has grown to include all Tyee alumni, community supporters, students and staff. Friends of Tyee works to provide fundraising and volunteering support to Tyee students and staff.
Funds raised by Friends of Tyee support a variety of programs and projects at Tyee, such as:
Food support for students experiencing food insufficiency and insecurity. This may include covering student school meal tickets, support for the onsite Food Pantry, and providing nutritious snacks at school. More than one in ten Tyee students is unhoused, which may mean school is where they may receive primary food support.
Athletics. Support includes sports participation fees, uniforms, and other expenses related to participation in Tyee's sports teams.
Student activities support. This may include academic supplies and other expenses which may help students succeed (like an alarm clock to help get students to school on time).
Campus improvement and support. This may include helping with campus cleanup/landscaping activities, banners to celebrate graduation, painting, classroom support equipment, etc.
Make a gift to Friends of Tyee, donate here!
Highline Schools Foundation is proud to partner with Friends of Tyee and act as their fiscal sponsor. Friends of Tyee works closely with Tyee Administration and looks forward to future collaborations with community groups, and other Tyee student supporters, like the Leadership Team, Senior/frosh mentors, and more.