The Gold Star Awards are prestigious honors in our school community, recognizing Highline Public Schools best and brightest — celebrating the outstanding Teachers, Volunteers, Alumni, Staff and Administrators throughout the district. These awards provide our community the opportunity to honor those who have shown outstanding support of students and their education, and those inspire us. Anyone can nominate a Gold Star, we rely on our community and Highline Schools staff to put forward their nominees for these awards.
Congratulations to the 2021 Gold Star Awards Winners!
The Highline Schools Foundation is proud to announce the winners of its 2021 Gold Star Awards, highlighting the outstanding efforts of its educators, staff, volunteers and alumni. In a year like no other, these individuals overcame obstacles, embraced online tools and worked collaboratively during the COVID-19 pandemic to strengthen the community of students and families within the Highline School District. These individuals live out the District's commitment to know every student by name, strength and need. 
Outstanding Classified Staff – Silvia Lopez Ortiz, ELL Paraeducator, Gregory Heights Elementary
Outstanding Professional Staff – Stan Harrison, Dean of Students, Big Picture Schools
Outstanding Volunteer – Rose Clark, Capitol Facilities Advisory Committee, Highline Public Schools
Outstanding Alumna – Pat Thompson, Executive Director and Co-Founder, YES! Foundation of White Center, and graduate of Evergreen High School
Outstanding Administrator – Catherine Carbone Rogers, Chief Communications Officer, Highline Public Schools
Outstanding Rookie Teacher – Gami Diaz, 1st Grade Dual Language Teacher, Hazel Valley Elementary
Outstanding Teacher – Kristin Wesp, Integrated Learning Center (ILC) Teacher, Mount Rainier High School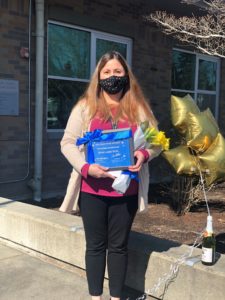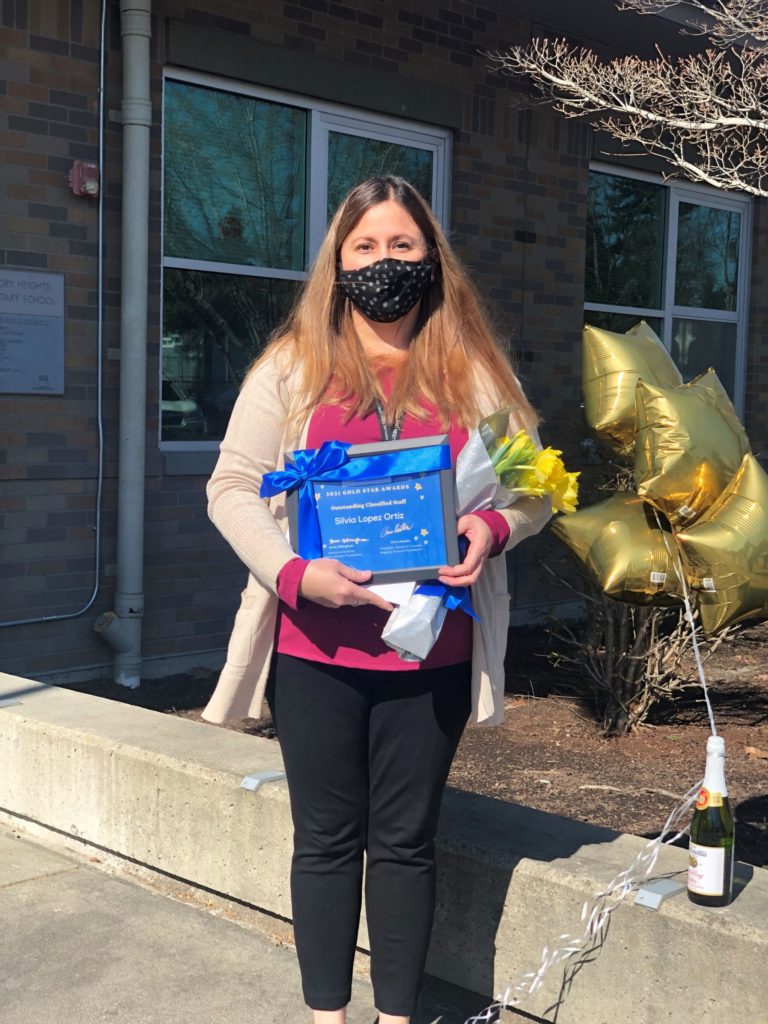 Outstanding Classified Staff
Silvia Lopez Ortiz, ELL Paraeducator
Gregory Heights Elementary
Silvia is an ELL (English Language Learning) Paraeducator at Gregory Heights Elementary, where she is a trusted staff member, particularly for Spanish speaking students and their families. Her nominator shared that "Amongst staff, she is one of our "go to" people for so many situations and she always has time for everyone and everything. She is an integral part of our school – our identity and culture. She is the ultimate collaborator."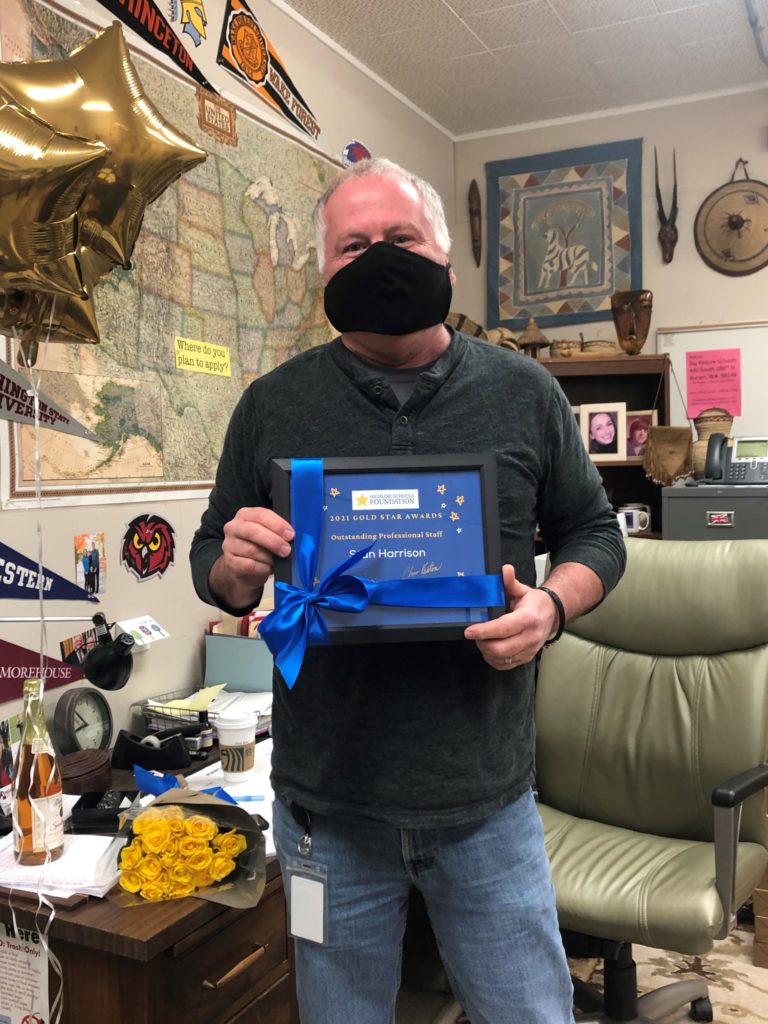 Outstanding Professional Staff
Stan Harrison, Dean of Students
Big Picture Schools
Stan serves as the Dean of Students at Big Picture Schools, support students and their families in many ways. Froom delivering food boxes to families who can't access pickup spots, supporting the mental health needs of students in navigating counseling services and supporting teachers connecting to families, to supporting restorative justice for students in conflict – Stan does it all. From his nominator: "Students regularly seek out Stan because they know he will give them his full attention and jump into action as needed. I've already lost track of how many times I've heard a student say "I need to go talk to Stan." It's remarkable how he is able to follow through for the many kids and families that rely on him."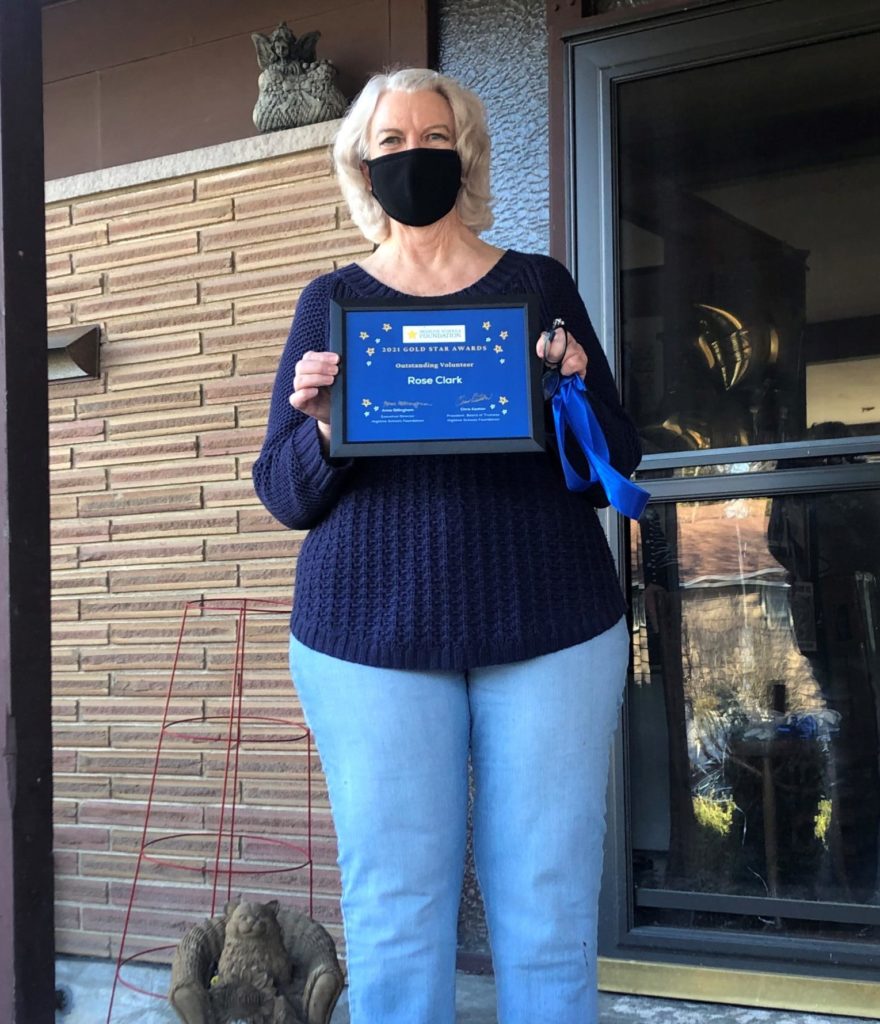 Rose Clark, Capitol Facilities Advisory Committee
Highline Public Schools
Rose Clark has worn many hats in her many years as a volunteer and supporter of Highline Public Schools. District parent, Tyee High School employee, city council member, member, and co-chair of committees. From her nominator: "As a retired person now for a number of years, she has had more impact in our schools and communities in the last five years than most people can only hope to have in their lifetime. She is motivated by care for students, staff, and our community. This passion inspired her to use her talent at working with people and committees to tackle complex and controversial community problems with outstanding leadership and a can-do attitude. She is a Highline Hero."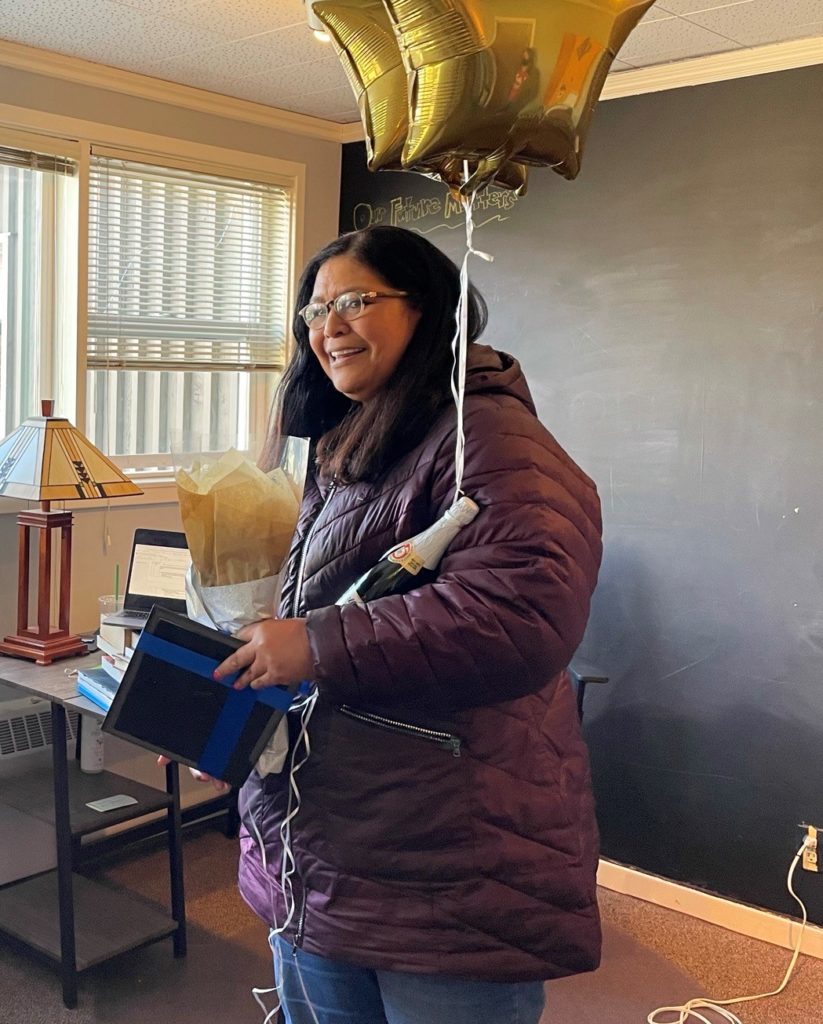 Pat Thompson, Executive Director and Co-Founder, YES! Foundation of White Center
Graduate of Evergreen High School
Pat Thompson is the Executive Director and Co-Founder of YES! Foundation of White Center, a nonprofit organization serving children, youth and young adults through relationship-based programs that foster self and social awareness, promote education, and repurpose power in an under resourced community. She is a proud graduate of Evergreen High School. From her nominator: "Pat is a die-hard Wolverine. Pat is a pivotal partner, bringing Evergreen into the community and the community to Evergreen. She is dedicated, kind, and overall a true servant leader. Much of the success of Evergreen's relationship with community partners is because of her leadership, relationships, and steadfast commitment to Evergreen High School."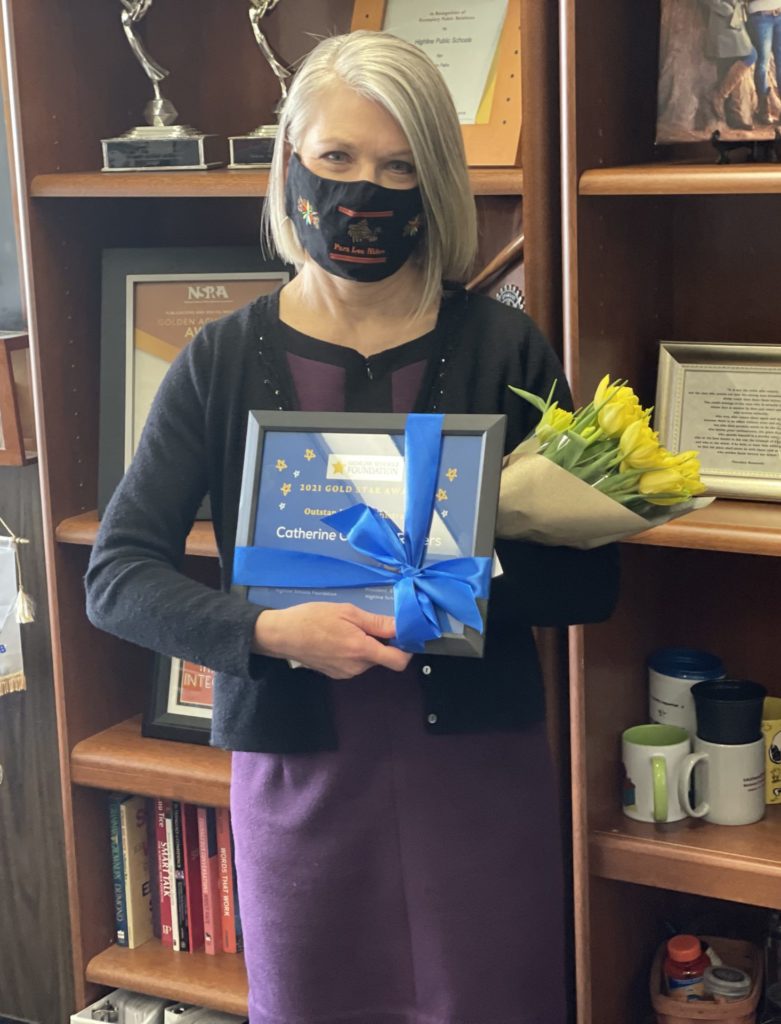 Catherine Carbone Rogers, Chief Communications Officer
Highline Public Schools
Catherine has led the Communications team at Highline Public Schools since 2005. She oversees all communications for the district, including strategic communications and all aspects of internal and external communications. From her nominator: "It is not often you meet a person with the level of commitment, responsibility, grace, and drive embodied by Catherine Carbone Rogers, APR, Chief Communications Officer. For nearly two decades, she has worked tirelessly to build trust in our school community through transparent, reliable and award-winning communications."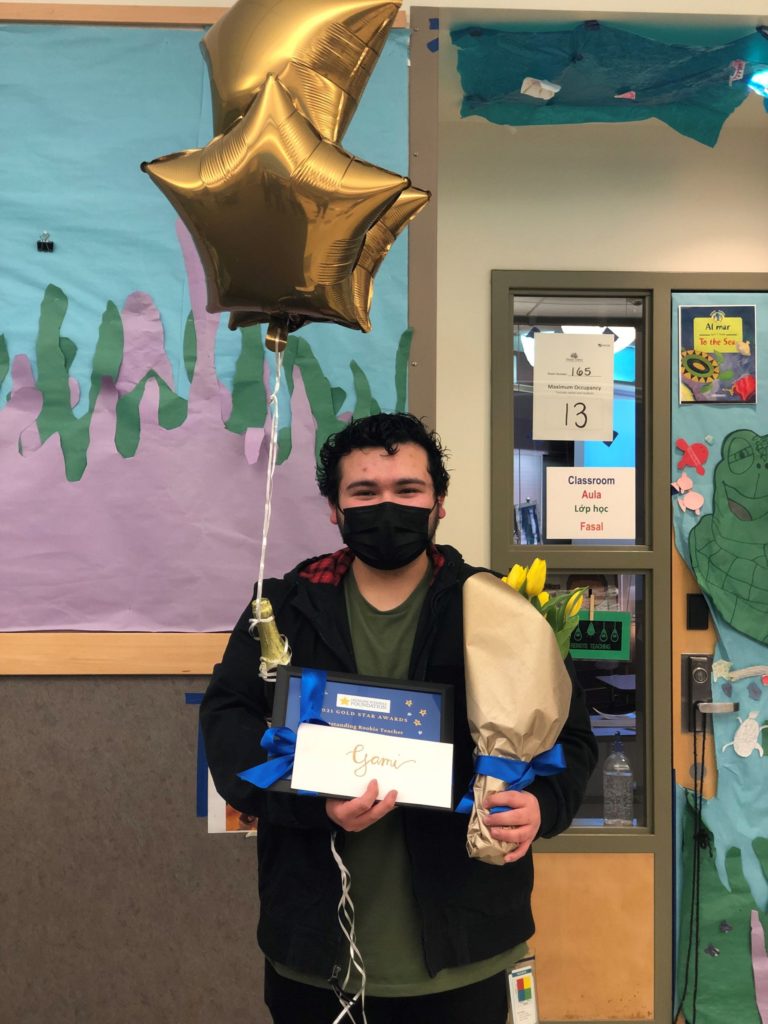 Outstanding Rookie Teacher
Gami Diaz, 1st Grade Dual Language Teacher
Hazel Valley Elementary
Gami Diaz is a first grade Dual Language teacher at Hazel Valley Elementary. In the past 2.5 years, Gami has taken on the roles of: Capacity Builder, GLAD Lead Teacher, Dual Language Committee member, Mentor Teacher for a student teacher, 1st Grade Professional Learning Committee Lead, piloting a new curriculum with the Language Learning Department, and conducting research with Richard Dunn that was presented at a West Coast conference. His team shares that he "is an animated educator, a dedicated teammate, and a passionate planner. He goes above and beyond his job description duties, all because of his large heart and open mind. I've never seen so many former students volunteer in a colleague's classroom! They constantly popped their heads into his room and asked, "Señor Diaz, ¿necesitas ayuda?" It's clear Gami has left a positive impression on many of his students."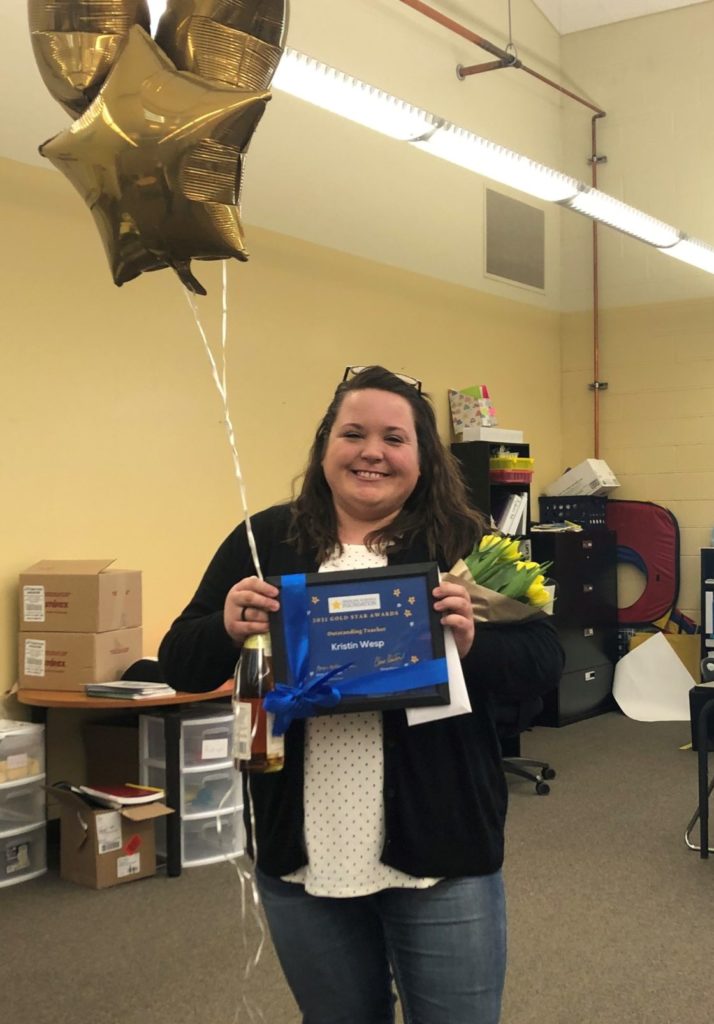 Kristin Wesp, Integrated Learning Center (ILC) Teacher
Mount Rainier High School
Kristin Wesp is the Integrated Learning Center (ILC) teacher at Mount Rainier High School. The ILC provides educational services for students with intellectual and/or multiple disabilities and to increase independence in communication, functional academics, daily living skills, and self-care. Kristin's nominator shared: " I have not worked with a teacher more talented and student centered. She is completely dedicated to the needs of her students and families. In a program where it would be easy to see deficits, Kristin only sees abilities. She is keenly aware of each student's interests and strengths, and skillfully organizes learning experiences around those so students are able to reach their potential. Parents are thrilled with the progress they see, and the positive experience Kristin provides their child. Her ever present smile and warm approach makes all this seem easy, though it is anything but. Positive, professional, and insanely skilled, Kristin is grace under fire."
2021 Gold Star Awards Nominees
Allie Rios, Pacific Middle School
Amanda Skey, North Hill Elementary School
Anh Nguyen, Chinook Middle School
Annie Nguyen, McMicken Heights Elementary School
Beverly Pecoraro, Big Picture
Bridget Hackett, North Hill Elementary School
Edissa Jaramillo, Glacier Middle School
Erin Zamora, Seahurst Elementary School
Garrett Wade, Mount Rainier High School
Ginnie Brossard, Marvista Elementary School
Jeana Greco, Parkside Elementary School
Jennifer Denning, Gregory Heights Elementary School
Jessica Burtt, Des Moines Elementary School
Jessica Canul Diaz, Madrona Elementary School
Joani Bishop, Tyee High School
Joe Bourgeois, Sylvester Middle School
Joe Boyer, Evergreen High School
Jolly Meloottu, Mount Rainier High School
Joseph Thomas, Raisbeck Aviation High School
Joshua Hollingsworth, Shorewood Elementary School
Kiana Brisco, Mount Rainer High School
Kristin Wesp, Mount Rainier High School
Lindsay Bogovich, Community Based Services
Lorena Engle, Midway Elementary School
Lukas Grove, Mount Rainier High School
Mika Praven, Des Moines Elementary School
Mikayla (Crawford-Harris) Smith, CHOICE Academy
Mohamad Shibly, Evergreen High School
Nancy Shi, McMicken Heights Elementary School
Nicholas Wilken, Mount Rainier High School
Olivia Evans, Bow Lake Elementary School
Phoebe Thompson, Seahurst Elementary School
Robert (Bob) Wright, North Hill Elementary School
Robin Elliott, Shorewood Elementary School
Schell Ross, Pacific Middle School
Stephanie Kesterson, Des Moines Elementary School
Stephanie Kuborssy, Glacier Middle School
Stephanie Lindblom, Gregory Heights Elementary School
Stephanie Savino, Mount Rainier High School
Terri Costinett, Shorewood Elementary School
Thai Hung Tran, Glacier Middle School
Zanovia Clark, Mount View Elementary School
Outstanding Rookie Teacher
Alejandra Silva-Avendano, Pacific Middle School
Brianna Warner, Mount Rainier High School
Gami Diaz, Hazel Valley Elementary School
Jessica Canul Diaz, Madrona Elementary School
Lan Nguyen, Cascade Middle School
Laticia Lonon, Sylvester Middle School
Marlene Samayoa, Shorewood Elementary School
Maura Fenelon, Valley View Early Learning
Michael Dobranski, Beverly Park Elementary School
Mirabella Escobar, Evergreen High School
Naomi True, Evergreen High School
William Henderson, Sylvester Middle School
Zachariah Beasley, Glacier Middle School
Outstanding Staff - Professional
Bryan Peterson, Mount Rainier High School
Carolyn Zike, Seahurst Elementary School
Chris Vaggalis, Social Work
Jonas Buck, Pacific Middle School
Nikki Dunbar, Pacific Middle School
Rosie Allen-Garibaldi, New Start High School
Shauna Pierson, New Start High School
Stan Harrison, Big Picture
Outstanding Staff - Classified
Brenda Rauschenberg, Beverly Park Elementary School
Cassandra Rossignol, Seahurst Elementary School
Deana Shuck, Mount Rainier High School
Dixie Graham, White Center Heights Elementary School
Elaine (Mary) Sauro, Mount Rainier High School
Ellen Tester, Beverly Park Elementary School
Faafiti Fiso, Sylvester Middle School
Guy Morford, Mount Rainier High School
Jennifer Hirayama, Chinook Middle School
Jessica Emerson , Valley View Early Learning
Jordan Badinger, Evergreen High School
Karen Berg, Beverly Park Elementary School
Sarah Hall, Sylvester Middle School
Silvia Lopez, Gregory Heights Elementary School
Susan Hope, Glacier Middle School
Theda Hiranaka, Raisbeck Aviation High School
Wanda Gladney, Mount Rainier High School
Outstanding Administrator
Andrea Smith, Southern Heights Elementary School
Bobbi Giammona, Parkside Elementary School
Catherine Carbone Rogers, Communications
Darren Spencer, Special Education
Jacqueline Downey, Evergreen High School
Johnny Gannaw, Waskowitz Environmental Leadership Service
Kelley Schottle, Cascade Middle School
Kimberly Jones, North Hill Elementary School
Maria Martin, Pacific Middle School
Melissa Pointer, Marvista Elementary School
Vicki Fisher, Glacier Middle School