The Gold Star Awards are prestigious honors in our school community, recognizing Highline Public Schools best and brightest — celebrating the outstanding Teachers, Volunteers, Alumni, Staff and Administrators throughout the district. These awards provide our community the opportunity to honor those who have shown outstanding support of students and their education, and those inspire us. Anyone can nominate a Gold Star, we rely on our community and Highline Schools staff to put forward their nominees for these awards.
2023 Gold Star Awards Nominations Are Now Open!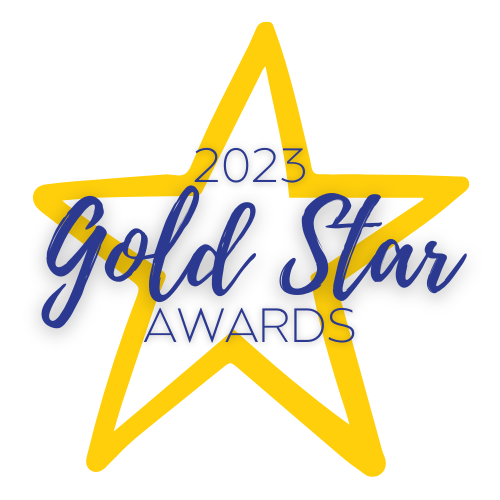 Do you know a great Highline Public Schools employee – such as a teacher, principal, counselor, bus driver, custodian, or other staff member – who deserves recognition? If so, now is your chance to nominate them for a 2023 Gold Star Award.
Each year, the Foundation solicits nominations from community members, district staff, and Highline families for our annual Gold Star Awards. These awards serve as an opportunity to honor and celebrate those in our Highline schools and community who inspire us, lead us, and live out the Highline promise to know every student by name, strength, and need.
The deadline for nominations is Friday, February 10, 2023, and winners will be announced and celebrated at the Gold Star Bash, scheduled for Wednesday, March 15th at the Burien Community Center, and honored at the Gold Star Breakfast fundraiser on Friday, April 21st at Cedarbrook Lodge in SeaTac. More details and a ticket link for both events will be announced soon.
The Foundation is seeking nominations for seven award categories, including:
Outstanding Teacher – Highline teacher of any grade level, with 3 or more years of teaching experience, working directly with students.
Outstanding Rookie Teacher – Highline teacher of any grade level, with less than three years of experience, working directly with students
Outstanding Professional Staff – Highline staff member with specific educational or career credentials. Examples include therapists (speech, occupational, etc.), counselors, social workers, and more.
Outstanding Classified Staff – Highline hourly employees working full- or part-time in a variety of positions. Examples include paraeducators, student aides, bus drivers, custodial staff, school office staff, and more.
Outstanding Administrator – Highline staff who manage programs or schools within the district. Examples include principals and assistant principals, executive directors, department heads (IT, Operations, Facilities, etc.), and more.
Outstanding Volunteer – Any individual who serves Highline Public Schools in a volunteer capacity, such as PTSA members, zoning and building committee members, and more.
Outstanding Alumni – A graduate of one of Highline's schools who has made significant contributions to society and the Highline community. Past winners include business owners/leaders, politicians, artists, community organizers, and more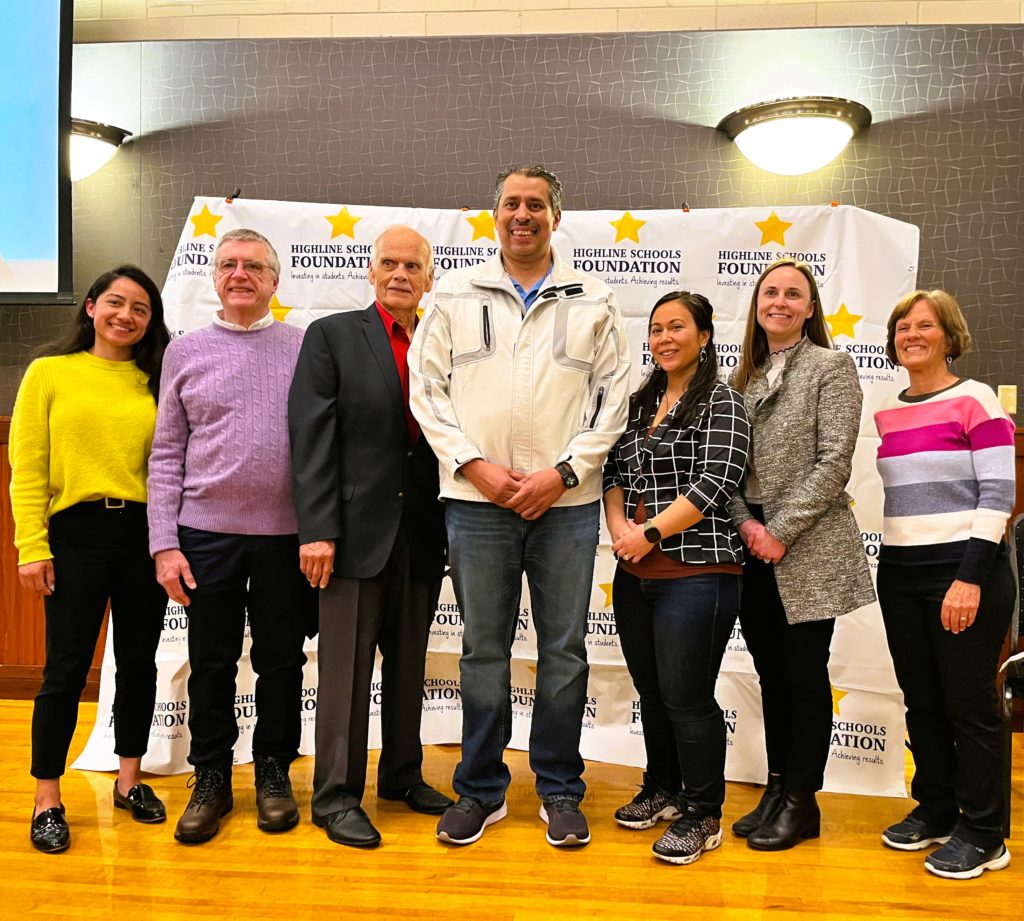 From a total of 73 nominees representing 31 schools, programs, and teams, the 2022 Gold Star winners were:
Outstanding Administrator – Alicia Gaynor, Principal at Bow Lake Elementary
Outstanding Classified Staff – Alberto Mendoza Garcia, Bilingual Tutor and Paraeducator at Chinook Middle School
Outstanding Professional Staff – Karly Feria, College & Career Access Specialist at Tyee High School
Outstanding Volunteer – Alain Semet, Green Energy Team Mentor at Raisbeck Aviation High School
Outstanding Alumnus – Charles "Chuck" Garrity, Highline High School, Class of 1957
Outstanding Rookie Teacher – Alejandra Silva-Avendano, Social Studies Teacher at Pacific Middle School
Outstanding Teacher – Marianne Schneeman, Language & Literacy Specialist at Marvista Elementary School