Burien Brat Trot (Presented by the Tin Room) is a fun, fast,  and family-friendly 5k and one mile race through the streets of Burien. 
This year, due to COVID-19, we are taking the run virtual. Pick your time. Pick your place. Run the course we've always had or run around your neighborhood. Run with a small group following the recommendations of Public Health Officials. Register to run and to support the students and staff of Highline Public Schools. You'll still receive a race t-shirt as well as the knowledge that you are supporting our community.
Join us for the 2020 Virtual Burien Brat Trot!
In light of moving to a virtual race this year, we have lowered our prices. All runners still receive a Brat Trot t-shirt as well as a race bib. Early bird rates are offered through the end of July. Discounted prices are offered for children and youth 18 years of age or younger, families of four, and teams of 10 or more who want to run together.
If you have a group of 10 or more people that want to participate in our Team Challenge, please contact Highline Schools Foundation at info@highlineschoolsfoundation.org to get your discount code. More information is available HERE.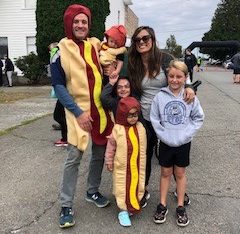 New This Year:
Become a Brat Trot Partner
For the first time this year, Highline Schools Foundation is offering you the opportunity to become a Brat Trot partner. You can help us help students in Highline Public Schools. Use our template to invite your friends, family, neighbors, and others to help you raise funds for Highline Schools Foundation. The top fundraiser will win a great prize.